Mijn naam is Heidi, levensgenieter in hart en ziel! Ik ben voor de 2e keer gehuwd, heb een tienerzoon en in 2020 adopteerden we onze Billy, een Roemeense straathond. Hij maakt ons gezin compleet. Spiritualiteit en het menselijk potentieel boeien mij uitermate. Ik heb de afgelopen 20 jaar dan ook heel wat opleidingen, workshops en cursussen gevolgd in binnen- en buitenland. Het is mijn passie om me steeds verder te verdiepen in de dingen die op mijn pad komen.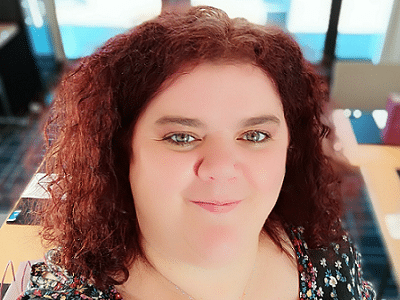 " Ik loop niet voor je, ik loop niet achter je, ik loop naast je."
In 2007 startte ik mijn praktijk 'Shikoba' vanuit een verlangen om vrouwen te begeleiden om dichter bij hun authentieke zelf te komen. Het is mijn missie om jou terug in verbinding te brengen met jouw volle potentieel. Ongeacht wat je nu al doet of kan, overal zitten nog blinde vlekken (lees: aangeleerde overtuigingen en/of gedrag waar jij je niet bewust van bent), waardoor jij jezelf op een of andere manier nog tegenhoudt om écht te doen wat je graag doet en voluit te leven. En hoe meer jij dat stuk van jezelf gaat (her)ontdekken, hoe beter jij je ook in je vel gaat voelen! Hoe wordt het nog beter dan dat!